Newsletters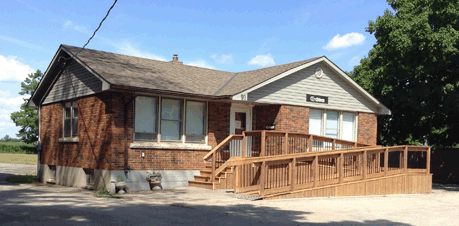 Back Issues:
Aug. 2002 - Delong Family ; Lynes Hotel
Nov. 2002 - Thomas Barnes, Henry Austin, David Barton and James Beach; Norwich Gore Church
Mar. 2003 - Daniel Cohoe and Timothy Corbin ; Newark Cheese Factories
June 2003 - Thomas Cornell and Richardus Cornwell; Dr. Ephriam Cook
Sept. 2003 - Jonathon Dennis and Samuel Doxsie; Dennis Canning Factory
Dec. 2003 - David Dunkin and the Emigh Family; The Dunkin House
Mar. 2004 - Joshua Gillam and Reuben Haight; Norwich newspapers
June 2004 - Hilliker Family and Hosea Francis; Norwich Photographers
Sept. 2004 - John Holmes and Henry Hulet; Pleasant Valley School
Dec. 2004 - James and Cyrus Hunt and James Lake; Solomon Allen
Mar. 2005 - Jacob Birdsall, Moses Bevans, William Curtis and John Cromwell; Norwich Funeral Directors
June 2005 - James Barker and Ralph Earle; Land Documents for Norwich Township
Sept. 2005 - Thomas Davis, Jacob Esmond, Samuel Kenny; Interesting Tombstones
Dec. 2005 - Josiah Gilbert and John Gould; Lossing map ; Barbara Williams Fonds
Mar. 2006 - Ebenezer Haley and Amos Hunter; Chambers Collection ; Millers Corners
June 2006 - Joseph Lancaster, John Jones and John Harned; Stella Mott Collection ; Farrington Cheese Factory
Sept. 2006 - John G Losee and Lawson; Oxford Centre School ; Snell's Crossing
Dec. 2006 - John McCauley; Chautauqua ; Stella Mott Collection
Mar. 2007 - Peter McLees; Early Roads in Norwich Township ; Curries Community Hall
June 2007 - Samuel and Joseph Moore; Norwich Township Roads # 1 ; Trimbles Corners
Sept. 2007 - Sears Mott; Lizzie Mott's Diary ; Norwich Township Roads #2
Dec. 2007 - Shubel and David Nichols; Norwich Township Roads #3
Mar. 2008 - Christopher Geer Otis; Norwich Township Roads #4 ; Alma Dale, Quaker Minister
June 2008 - John and Amos Palmer; Norwich Township Roads #5; Toll Gate on Quaker Street
Sept. 2008 - Israel and Willett Post; Norwich Township Roads #6
Dec. 2008 - Phillip Peasley and John Pine; Sodom and Gomorrah ; Norwich Township Roads #7
March 2009 - Solomon Sackrider and John Phillips; Norwich Township Roads #8 ; Road Maintenance and Overseers
June 2009 - William Sherwood and John Ross; Norwich Township Roads #9
Sept 2009 - Andrew Searls and Aaron Simmons; Norwich Township Roads #10 ; Riach House history
Dec. 2009 - John Siple; History of Newark
Spring 2010 - Asa, Benjamin, and John Smith; Frederick Stover: Three early efforts at Black colonization in Southwestern Ontario; Quaker minister, William Allan ; Friends Meetinghouse history - Milldale; Built heritage in the Township of Norwich.
Summer 2010 - Amos and Enos Scott: Robert Hamilton 1753-1809; Agricultural Fairs in Norwich; Old Brick Meeting House
Fall 2010 - Southwick of Hawtrey; Diary of John Treffry Sr., 1834-36; Religious Heritage of Norwich Township (part 1); Hicksite Separation
Winter 2010 - Stovers; Beekman, Dutchess County, N.Y.; Comfort Sage tombstone; Religious Heritage of Norwich Township (part 2); Pine Street meeting house
Spring 2011 - Founding Families: Stover Part 2 ; Ephriam Stover ~ Tillsonburg Observer ; Quakers and Slavery ; Memories of Historic Church at Norwich Gore ~ Marion Talbot ; Church History ~ Part 3 ; Friends Meeting House History ~ The Beginning
Summer 2011 - Founding Families: Stover Part 3 Frederick and Adam Stover ; Gurneyites and Wilburites ; Ezilpha Moon Stover ; Local Loyal Orange Lodges ; Friends Meeting House History ~ Beaconsfield
Fall 2011 - John Taylor, Richard Taylor, Robert Sweet ; John Rock, miller ; Paulina Southwick letter ; new curator Rebekah Crocker
Spring 2012 - Black Cemetery in Burgessville ; Fred Smith ; Rev. Thomas Green, Stewart Travelling missionary ; Maple syrup, Harvey Farrington, patents; Tompkins part one ; Oxford Centre's place in Ontario's Bostwick region; Sam Croker and the Titanic ; Education for Black History month ; 2011 annual general meeting
Summer 2012 - Jane Stringham ; Tompkins part two ; Oxford Centre and the Bostwick Region part two ; Rev. Thomas Green, Stewart Travelling missionary visits Brant County ; Andes Smith and cheese in Oxford County ; Civil war soldier Private William Lamour ; Coronation day June 1953 in Norwich ; Duchess of Cornwall's connection to Norwich
Winter 2012 - Stevenson/Stephenson and Holbrook ; Clyamond Vanderburgh genealogy ; Vanderburgh-Mitchell marriage 1812 ; Mourning practices in the Victorian Era ; Volunteers at the Historical Society ; "Tories, Rebels and Reformers" discussion panel ; Peter McIntosh and his Melodeon ; Oxford Centre and the Bostwick Region part three.
Spring 2013 - Weeks family - James McDormand ; "Jane Light" on panel discussion ; Sweaburg School plants trees at Curries for WW2 soldiers ;Quaker schools in Norwich Township ; New Road church, mill, cemetery
Fall 2013 - Otterville election 1862 with Hon. John A. Macdonald in attendance ; Cody family of West Oxford ; Webster family ; Roaring 20s display
Winter 2013-14: Weston family history- Westons, Bedfords and the Rebellion of 1837 ; Mastodon bones in West Oxford ; Silk postcards from World War 1; Norwich street names
Spring 2014: Justus Wilson family : Duncan Wilson in the Rebellion of 1837 ; Leila Carroll on family letters from William Lyon Mackenzie ; Farrington cheese anniversary ; Florence Poole wins London Free Press trip to Europe after WW1 ; war bride in Norwich Township ; online genealogy ; new curator
Summer 2014: Barber shop ; Surveying and the first store in Norwich ; Woodrow family ; photo S.S. #1; Nostalgia Days revisited ; upcoming events to remember WW1 ; mystery item photo.
Winter 2014-15: Wright family ; Rev. Alfred James Preston ; E. H. Thomas and successor broom factories in Norwich ; Rehoboth student research: Tractors, Ameila Poldon's death, Bordon's Condensor
Spring -2015: William Young family; George Treffry 1876 letter home; WW1: Bruce Poole, Fred Croxford, Aubrey Holdsworth, Joseph Dickson, Archie Farrell, Henry Wilson letter home; Amelia Poldon, rural mail delivery, death of Dr. Meldrum in 1952 ; museum news and events
Summer -2015: Lunch and Learn program, Old Brick from Alice Treffry interview, John Tidey survey book excerpts, Rural Diaries project and diarists Alice Corless Treffry and Charles John Treffry, Tip O'Neill and early baseball, William Carman and early cycling competitions, Dr. Meldrum and Dillon Mc, Norwich Gazette history, Electric street lighting in Norwich, Norfolk County OGS collection, museum news and events
Fall 2015: Emily Stowe: Letter 1912 "In the good old days": Rural Diaries Project diarists : William Francis Barnes, Edith Manson, Pheobe Mott ; History of Muir; Christmas peace of 1914 ; upcoming events
Spring 2016: Woodstock Lake Erie Railway and Harbour Company scandal ; Esther Pollard ; Williams family of Milldale ; Grade 10 research reports -Elias Snyder and Rebellion 1837, flood 1937, mastodon bones ; Dr. Andrea Gal and article Everyday Life in Agrarian Ontario 1900-45; Volunteer service awards 2016 ; archives' ramp ; Lunch and Learn program; coming events
Summer 2016: Williams family Milldale -work ledger contents; Grade 10 research reports -Utility Cub, Tornado ; Trousseau teas; Nostalgia Days ; Ramp opening ; Lunch and Learn program; coming events
Fall/Winter 2016: Norwich Bank of Montreal 100th, robbery 1947 ; Port Dover Lake Huron Railway ; Coca-Cola ; Researchers on Robert Collard, Annie Carroll Scott and the Catton family ; Vandecar Cemetery Mystery ; Lunch and Learn ; Steampunk Family Festival ; 2017 Museum events
Spring 2017: Burkholder stump puller ; Horseshoe chair ; Brantford, Norwich and Port Burwell Railway ; Slavery in British North America ; Deller Brick and Tile ; Gr 10 research reports-Borden's Condenser and Zenda Garden party
Summer 2017: Genealogy updates ; Mary Sweazey Sackrider ; Ross Bulter paintings ; Steampunk ; Cenotaph statue ; Lunch and Learn for the year.
Winter 2017: Norwich Fair, Dillon Park and the horse barn ; Edith Merle Moore ; Milliner's models and Mary Ann Southwick Treffry's doll ; Old time Christmases by Edith Catton Harrison (reprint); quiz on 1837 ; Heritage Dinner donors ; Lunch and Learn topics ; In Memoriam for Ruby Buckrell and Harold Stover ; Historical Society news
Spring 2018: Cecil Matilda and Evalena Oatman WW1 nurses; WW1 Henry Doc Priddle 16th Battalion, History of Norwich and District Historical Society (part 1), upcoming events, Lunch and Learn 2018-19 ; In Memoriam for Margaret Dale, John Roberts, Belle Palmer
Summer 2018: Historical Society news and upcoming events ; Local Artists Exhibit ; recent acquisitions ; Lockets ; Ceremony in France for Henry Doc Priddle ; In Memoriam for Jessie Rettie Tribe
Winter 2018: Historical Society news and upcoming events ; WW1, Rev. Dr. J. H. Barnett, Norwich cenotaph, trench art; 2 new books: Familiar fields to Foreign Soil and Honouring Oxford: Cenotaphs and Memorials of the Great War; Artefact -Tasco handheld telescope and Gerald Russell Avey ; a family search for James Longworth/Roy Dear; Holy Trinity Anglican Church by gr. 10 student, Carla ; Heritage dinner supporter list
Spring 2019: Past and upcoming events; Dr. Ella Jennings ; Annual General Meeting summary ; High School trophies ; Audio tour ; Quaker Street School clock ; 50 years of the Historical Society part 2; Funeral cards and family tree research; Memories of Howard Body ; In Memorium - Margaret Kitchen, Helen Smith.
Summer 2019: Past and upcoming events:

Summer students, Canada Day parade, Nostalgia Days, camp visitors, High Tea party, butter churning experience. Quaker practices as a reflection of beliefs in separate schools experiences, Early school in Norwich area. Women's history, foundations, historical perspective, current issues

Winter 2019:

Events: concert Pleasant Ridge Band, Lunch and Learn Harry Jansen Dutch heritage, Heritage dinner with Terry Scott Canadian Harvard Aircraft Association, Hallowe'en party, Pte Henry Priddle artifacts, Lunch and Learn Chad Cornish Normandy Campaign. Heritage dinner supporters' list. Coming event Annual General Meeting. Peter Lossing Dutch heritage, post World War II immigration, Van Manen, Jansen, Velthove. Relocation of Hill outhouse (concession 5) to Norwich museum, Wilbur Lowes, Jim Butler, Ian Bell. The Museum: Collection as a reflection of human experience, inclusiveness, education, engagement, museum magnetism, participatory exhibits/events, Being about something and for someone. Storytelling, community engagement through Lunch and Learn and summer camp, accessibility, networking, cultural renewal

Spring 2020: Activities: Wreath making workshop, Paint night, Community carol sing ; Dionne quintuplet display. Lunch and Learns: toys, naturopathic medicine and cold and flu, 200 years of Methodism in Norwich ; drone photography. 2020: Past Perfect accessions, klompen, closure for Covid. Coming events. Michael Stover monologue; Museum intern on accessioning and museum tasks ; photographers John and George Trussler and Edwin Taylor. In Memoriam; Helen Stover and Cathy Symons
Summer 2020: Activities: Summer students, summer online activities, Past Perfect cataloguing, COVID 19 practices; pie fund raiser, churn back time events; Halloween plans, cancellation of Heritage dinner ; Louise Lossing painter and librarian ; Fossils ; COVID and disruptions for university students ; poem "Pandemic Blues" ; Kodak Brownie cameras ; In Memoriam; Leigh Cohoe
Winter 2020: Online Lunch & Learn Dec 6; Annual General Meeting in March; Spanish flu in Oxford County ; Pandemic life in Norwich 2020; Artefact: Morphy Clock ; Centennial celebrations: Beard Growing Contest.
Spring 2021: Activities: accessioning ; Lunch and Learn on art work in the collection ; History Fair on Rebellion of 1837, AGM report ; drawing/painting contest winners ; storage project ; school exhibit plans. Norwich businesses in 1921; McIntyre Garage in Norwich ; Rebellion of 1837 based on artefacts
Summer 2021: Scouting in Norwich ; the uniforms of Murray Rettie ; Norwich landscape in the past including the Ice Age ; Summer events
Winter 2021: Changes: gallery, jigger display, dairy barn; St John's Lodge stove and plaque; post WW2 Dutch migration: resources and Henry Jansen, Leendert dePater, Thomas DeWit, Martinus Wagenaar families and others; pie sale in October, virtual Lunch and Learn. Thanks to our supporters through this challenging time.

Back issues available for $2 (plus postage if mailed).