Membership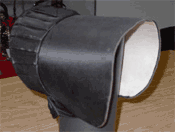 The core of the Norwich Historical Society is its members. At present the Society has a membership of over 180 people. Our membership is worldwide, and draws together those interested in the history and people of Norwich. Members enjoy free admission to the Museum and Archives and receive a subscription to the Historical Society newsletter, published three times a year. Members may also sit on the Society's Board of Directors. For more information about membership, and becoming a member, please contact us.
Single Membership $25
Family Membership $40
Student Membership $10
Life Membership $500
Your membership allows unlimited access to the Museum and Archives. It also includes 3 publications of the Cider Press / Norwich Archival Treasures.
For donations, levels of contribution:
Friend $100
Patron $500
Benefactor $1000