Museum Exhibits
Lavern Irving Gallery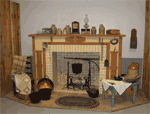 The township of Norwich was first settled in 1810 by Quaker pioneers Peter Lossing and Peter DeLong. Together, these men purchased 15,000 acres of land from a Mr. Wilcox of York (Toronto). Peter Lossing, Peter DeLong and other Quaker families such as the Stovers, Sackriders, Motts, and Cornwells emigrated from their homes in Dutchess County, New York, to Norwich Township between 1810 and 1812.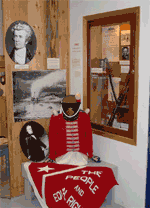 By 1837, Norwich had been well settled and was a thriving agricultural community. Civil discontent regarding British rule at this time, particularly their methods of land distribution and their inaction to correct early surveying mistakes, led many in Norwich to rebel. As a result of their involvement in the Rebellion of 1837, individuals such as Solomon Lossing were arrested and others such as Daniel Bedford were hanged.

Despite this setback, Norwich continued to grow and by the late 1800s was one of the most prominent communities in Oxford County. Transportation improvements such as the arrival of the railway in 1875, and communication improvements such as the establishment of a telephone exchange in 1887, aided this development.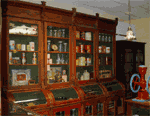 While Norwich was still predominately an agricultural community, businesses such as John Tidey's drug store, opened in 1855, allowed Norwich to thrive as a centre for commerce. Infrastructural improvements, such as better roads and a railway system, brought people and goods from the previously 'distant' places of London, Brantford and the United States. General stores and post offices became popular meeting places for friends and neighbours.